Assistant Professor Christy Thornton's recent book Revolution in Development: Mexico and the Governance of the Global Economy(University of California Press, 2021) was selected as Best Scholarly Book of 2021 by the Chronicle of Higher Education.
Post-Revolutionary Powerhouse
By Ignacio M. Sánchez Prado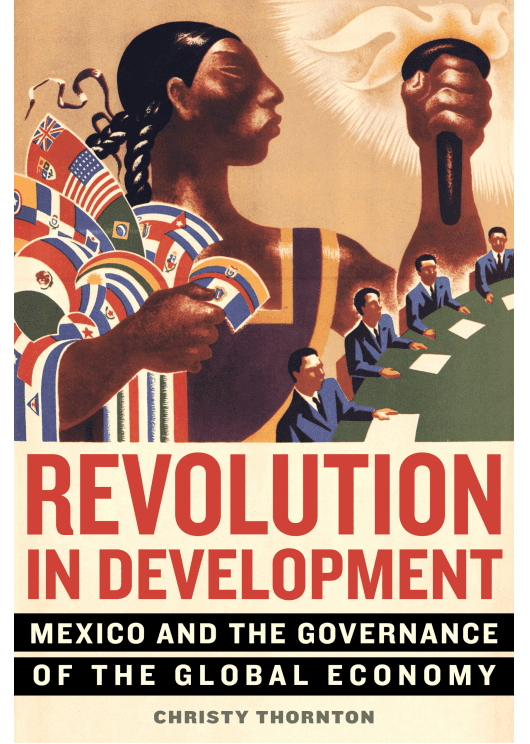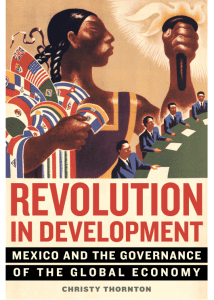 Mexico is the country next door to the United States, yet many Americans, including scholars, know little about my nation of birth or its importance to the world. Christy Thornton's Revolution in Development: Mexico and the Governance of the Global Economy (University of California Press) is a brilliant, rigorous, deeply researched, and passionate study of the role that post-Revolutionary Mexico played in the formation of international economic institutions. It shows the role of countries outside the U.S. and Europe in global governance while demonstrating the importance of Latin American economic and political thinking.
Thornton offers a master class in how to write intellectual history. Her rigorous research undermines stereotypes and misconceptions about Latin American countries' role in global economic governance. It is both enlightening and satisfying to read her account of how Mexican diplomats countered the dismissive and often racist opinions of their American and European counterparts, while working alongside (and sparring against) other thinkers of the so-called Third World.
I taught the book to a class of students in an evening master's program in international affairs. Thornton visited to discuss the book with us. My students had never thought of countries like Mexico as important players in the international arena — they found Revolution in Development the most illuminating reading of the semester. It will be a book of record for years to come.
Ignacio M. Sánchez Prado is a professor of Spanish and Latin American studies at Washington University in St. Louis.